Judicial Experience

Judge Wil Schroder has over 22 years experience as a judge;
over 15 years on the Court of Appeals and nearly 8 years on the District Court.

Kentucky Court of Appeals 1991 - Present

The Court of Appeals is the second highest court in Kentucky. Like the Supreme Court, it decides cases from all over the state. Judge Schroder is currently one of 14 judges on the Kentucky Court of Appeals.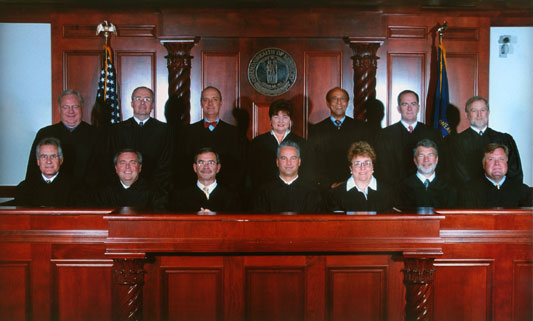 Judge Schroder has served on the Court of Appeals for over 15 years.
He is the current Chief Judge Pro-Tem and the longest serving judge
on the current court.
| | |
| --- | --- |
| The Court of Appeals reviews the correctness of the lower courts' decisions and interprets the law. Its judges are divided into three-judge panels for each case. | |

As a judge on the Court of Appeals, Judge
Schroder has ruled on over 5000 cases. As the
presiding judge, he has written over 1700
opinions.
District Court

1983-1991





Judge Schroder was elected as a trial judge in 1983 for the Kenton District Court where he served for nearly eight years, including one year as a juvenile judge.

Judge Schroder also served as a special district judge in Oldham, Campbell, and Grant Counties.


Ninety percent of all Kentuckians involved in
court proceedings appear before District Court.
Juvenile matters, city and county ordinances,
misdemeanors, traffic offenses, probate of wills,
felony preliminary hearings, small claims, and
civil cases involving $4,000 or less are all
District Court matters, as well as voluntary and
involuntary mental commitments, cases relating
to domestic violence and abuse, child support,
and paternity.

As a district judge, Judge Schroder presided
over thousands of cases.